About Kilkenny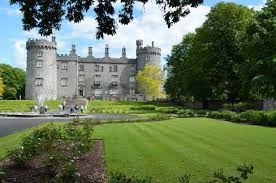 Kilkenny (Irish: Cill Chainnigh, meaning "church of Cainnech") is a city and is the county town of the eponymous County Kilkenny in Ireland. It is built on both banks of the River Nore in the province of Leinster, in the south-east of Ireland.
The city is administered by a Borough Council and a Mayor which is a level below that of city council in the Local government of the state although the Local Government Act 2001 allows for "the continued use of the description city". The borough has a population of 8,661, however the majority of the population live outside the borough boundary, the 2006 Irish Census gives the total population of the Borough & Environs as 22,179.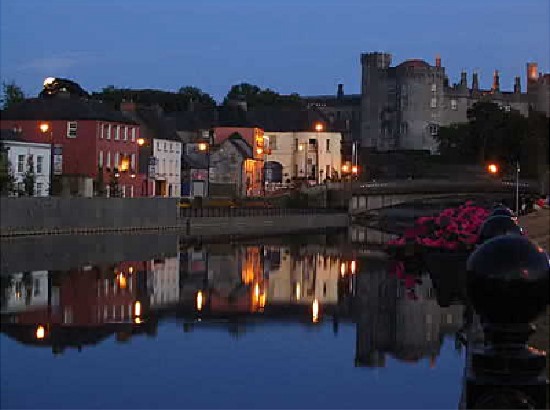 Kilkenny is a popular tourist destination. In 2009 the City of Kilkenny celebrated its 400th year since the granting of city status in 1609. Kilkenny's heritage is evident in the city and environs including the historic buildings such as Kilkenny Castle, St. Canice's Cathedral and round tower, Rothe House, Shee Alms House, Black Abbey, St. Mary's Cathedral, Kilkenny Town Hall, St. Francis Abbey, Grace's Castle, and St. John's Priory. Kilkenny is regarded for its culture with craft and design workshops, the Watergate Theatre, public gardens and museums. Annual events include Kilkenny Arts Week, the Cat Laughs comedy festival and music at the Rhythm and Roots festival and the Source concert. It is a popular base to explore the surrounding towns, villages and countryside.

Kilkenny began with an early sixth century ecclesiastical foundation. Following Norman invasion of Ireland, Kilkenny Castle and a series of walls were built to protect the burghers of what became a Norman merchant town. William Marshall, Lord of Leinster, gave Kilkenny a charter as a town in 1207. By the late thirteenth century Kilkenny was under Norman-Irish control. The Statutes of Kilkenny passed at Kilkenny in 1367, aimed to curb the decline of the Hiberno-Norman Lordship of Ireland.
In 1609 King James I of England granted Kilkenny a Royal Charter giving it the status of a city. Following the Rebellion of 1641, the Irish Catholic Confederation, also known as the "Confederation of Kilkenny", was based in Kilkenny and lasted until the Cromwellian conquest of Ireland in 1649. Kilkenny was a famous brewing centre from the late seventeenth century. Kilkenny is now a thriving tourist and creative centre.